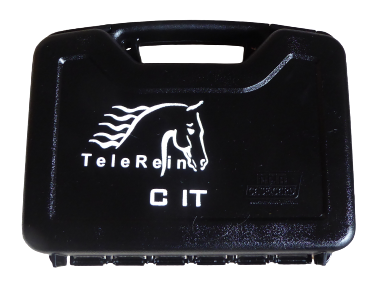 DO YOU KNOW HOW MUCH PRESSURE YOU ARE PUTTING ON YOUR HORSE'S MOUTH? CAN YOU RIDE WITH SOFT HANDS? WHAT'S YOUR REIN TENSION LIKE? DO YOU KNOW IF IT IS A BIT ONE-SIDED?
TeleRein C IT - The Unique Equestrian Tool
TeleRein C IT is the only equestrian tool that shows you whether your Contact is Light, Steady, Unsteady, Irregular, Heavy or One-sided. By a range of colours you can see how strong the tension is on your horse's mouth. Left and right reins show up their colours independently of the other rein.

Violet Below 200gms = No Contact
Blue = 200gms to 500gms = Very Light Contact
Green = 500gms - 1kg = Steady Contact.
Yellow = 1.kg – 1.5kg = Firm Contact.
Orange = 1.5kg – 3kg = Strong Contact.
Red = 3kg and above = Very Strong Contact.

With TeleRein C IT you can diagnose for yourself how strong, even or steady your Contact is. C IT gives an objective result, which you cannot obtain any other way, so is often more useful to you than someone's subjective opinion.

You may insert a card into the transmitter and, after riding, download your session to review later, on your Lap-top computer.

TeleRein is now being used in three colleges in the UK for student projects and research.

Benefits
The International Scale of Training starts with Rhythm and Relaxation, Suppleness and Contact.






TeleRein C IT will be a tremendous help in developing your awareness of how to use the best Contact to raise the standard of your horse's work.




When you can improve on the sensitivity and lightness of your Contact you will be able to work towards better Straightening of your horse.




Since the C IT is placed between your horse's ears, you will need to hold your own head up in order to read it, thus improving your balance and over-all position.





Should your horse's head be over-bent, you will lose sight of the C IT, which should be a useful incentive to keep him in a more correct outline.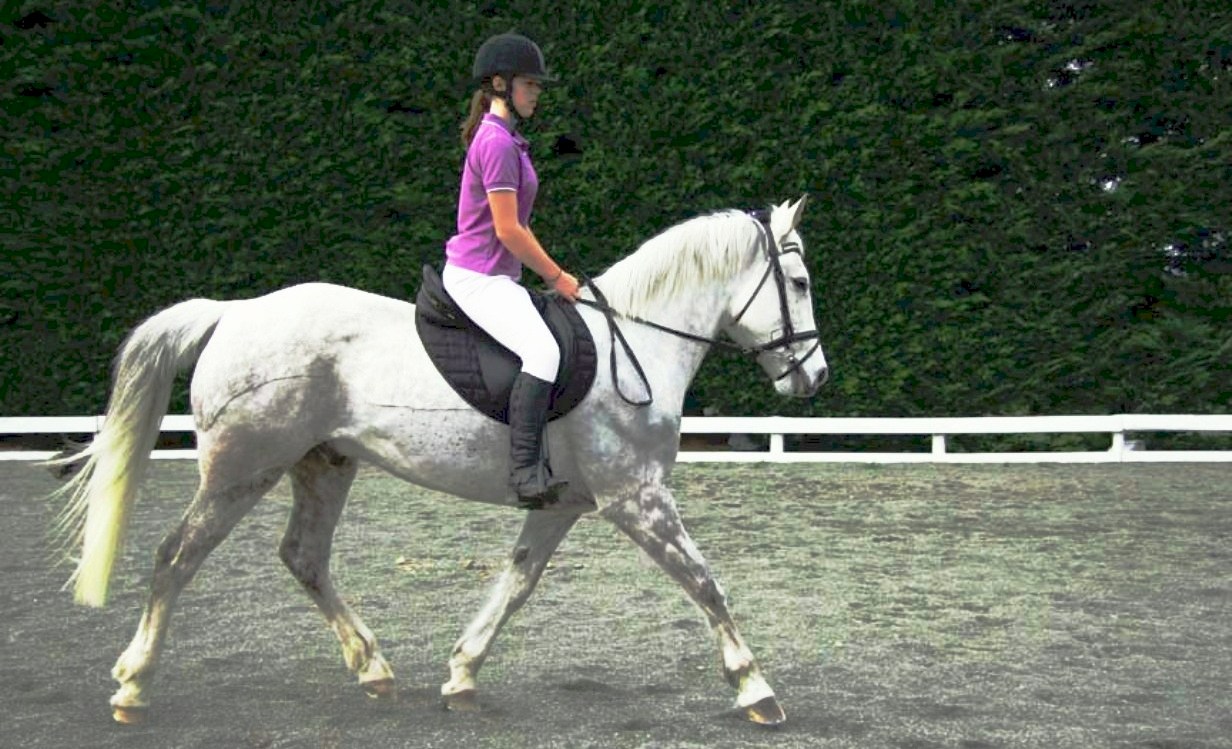 Quick Contact
useful link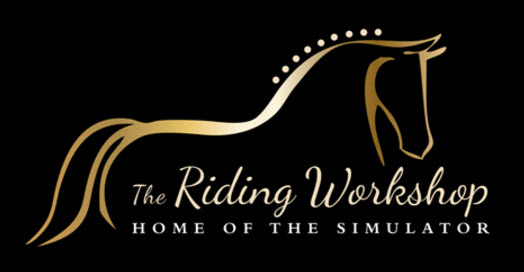 Visit The Riding Workshop website - Home of the Dressage Simulator and available to the public.
Facebook News